Contribute
Support Food Waste Providers
The ReFED Catalytic Grant Fund
Contribute to the ReFED Catalytic Grant Fund
Reducing food waste is a top climate change solution, but reaching national and international goals to cut food waste in half by 2030 is going to require accelerated action and decisive investments in our food system. For funders who recognize this challenge – and the many opportunities it presents – we've created the ReFED Catalytic Grant Fund, a new initiative to raise up to $20M for nonrecoverable and recoverable grants to support organizations on the front lines of the fight against food waste.

Designed for funders interested in system-level change, but who don't have the bandwidth to research individual funding opportunities, the Catalytic Grant Fund takes the guesswork out of the funding process. Leveraging ReFED's deep expertise on both the food waste problem and how to finance solutions to fight it, we'll assure that your dollars are used where they'll have the greatest impact – reducing food loss and waste, mitigating climate change, supporting biodiversity, getting food to families that need it, and helping businesses secure better bottom lines.
ReFED's Experience Base: COVID-19 Grant Fund
ReFED has successfully responded to critical funding needs in the food system before by managing and deploying funding where it could have the most impact. In response to the most immediate challenges posed by the COVID-19 pandemic on the food system and food insecurity, ReFED launched its COVID-19 Food Waste Solutions Fund in May 2020 to quickly deliver more than $3.5 million in vital philanthropic funding to for-profit and nonprofit organizations across the U.S. that could rapidly scale food waste reduction and hunger relief efforts. Learn more about our impact.
Our Current Supporters
We're deeply grateful to the Catalytic Grant Fund's anchor funder Google, as well as all other donors who share our vision for a more sustainable, resilient, and inclusive food system that makes the best use of the food we grow.
Learn more about how you can be a part of this initiative by contacting Alexandria Coari, ReFED's Vice President for Capital, Innovation & Engagement at [email protected].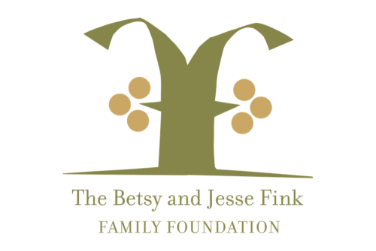 Interested in learning more about contributing to the Catalytic Grant Fund?
"Google's commitment to drastically reducing food waste goes beyond our own operations. We publicly committed in 2019 to maximize the reuse of finite resources across our facilities, products, and supply chains — and enable others to do the same. That's why we are proud to provide anchor funding for the ReFED Catalytic Grant Fund. We aim to drive technology, process, policy, and infrastructure innovation where it is most needed, because we know the biggest impact will come when the entire industry is empowered to keep food from going to waste."
ReFED is a national nonprofit working to end food loss and waste across the food system by advancing data-driven solutions to the problem.